CLFW's & Project Roots' Lottery



You are eligible to enter the lottery if you have registered your marriage or child birth(s) in Lebanon during the past year through one of CLFW/Project Roots' representatives.
PLEASE HELP SPREAD THE WORD.

Previous Winners:
Antonio Salah (MN), John Elie Charchar (NJ), Toufic Michel Khairallah (PA), Michael Matly (CA), Michael Chebat (VA), Charles Haddad (FL), Charbel Nemer (OH), & George Korio (CA).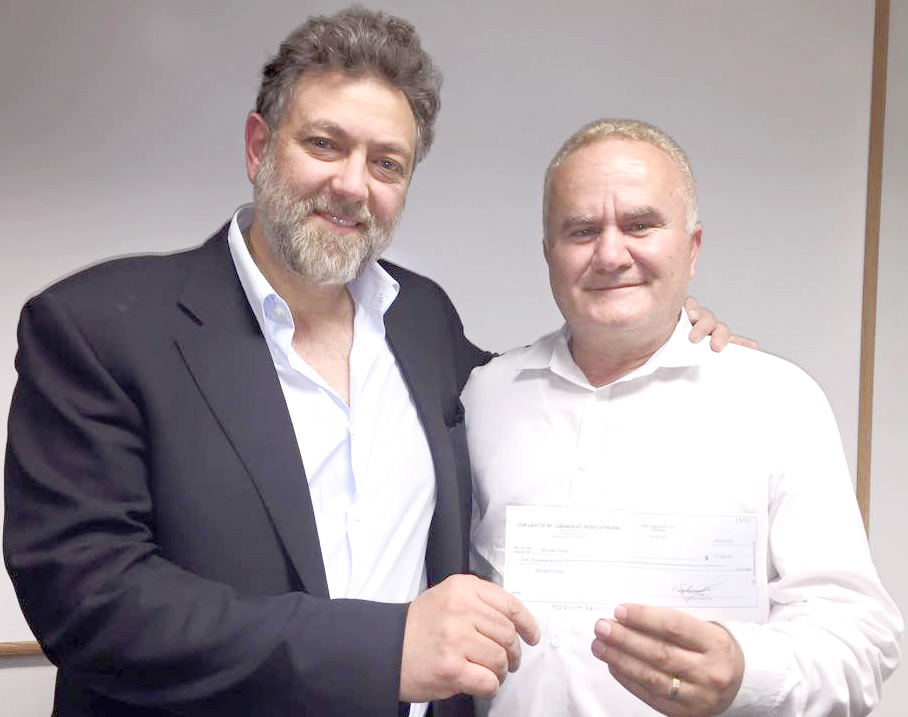 Michael Chebat (May 2014 winner) receiving his free ticket from
Mr. Neemat Frem, Vice President of CLFW.