Our Story: Launching of CLFW


Neemat Frem, President:
(Press Conference at the National Press Club in Washington, DC- Mar. 6, 2014)

"In these special moments in Lebanon and the Middle East, we have elected to launch this CLFW Foundation as a sign of commitment of the Christian community in Lebanon, our land. We will not desert. We will not leave. More so, we call on each American of Lebanese descent to get in touch with us. We can change the situation. In a democracy like Lebanon, demography is important. Votes count. What we need is to have each Lebanese descendant who has the right to be registered in the official registry of Lebanon do so. This is how we affect events. This is how we protect the specificity of Lebanon. This is how we promote moderation among all religions and sects against fundamentalism and radical attitudes. The religious conviviality is the true mission and vocation of our country. To preserve it, Americans of Lebanese descent can make a difference. They know it first-hand. They can become the guardians of this harmony by affecting positively the ballots in Lebanon."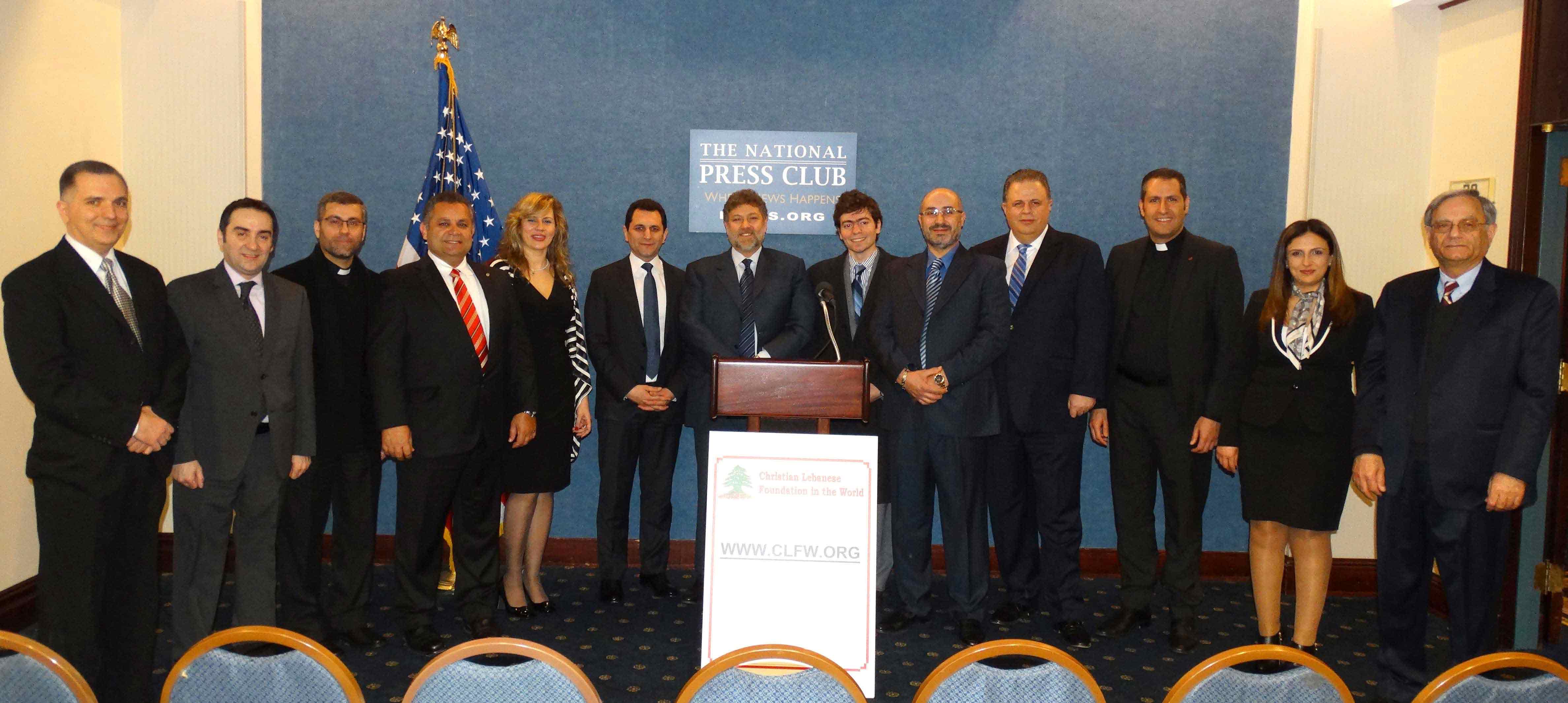 Neemat Frem lance à partir de Washington la «Fondation chrétienne libanaise dans le monde»
Irène MOSALLI | OLJ/de Washington
11 mars 2014
Click Here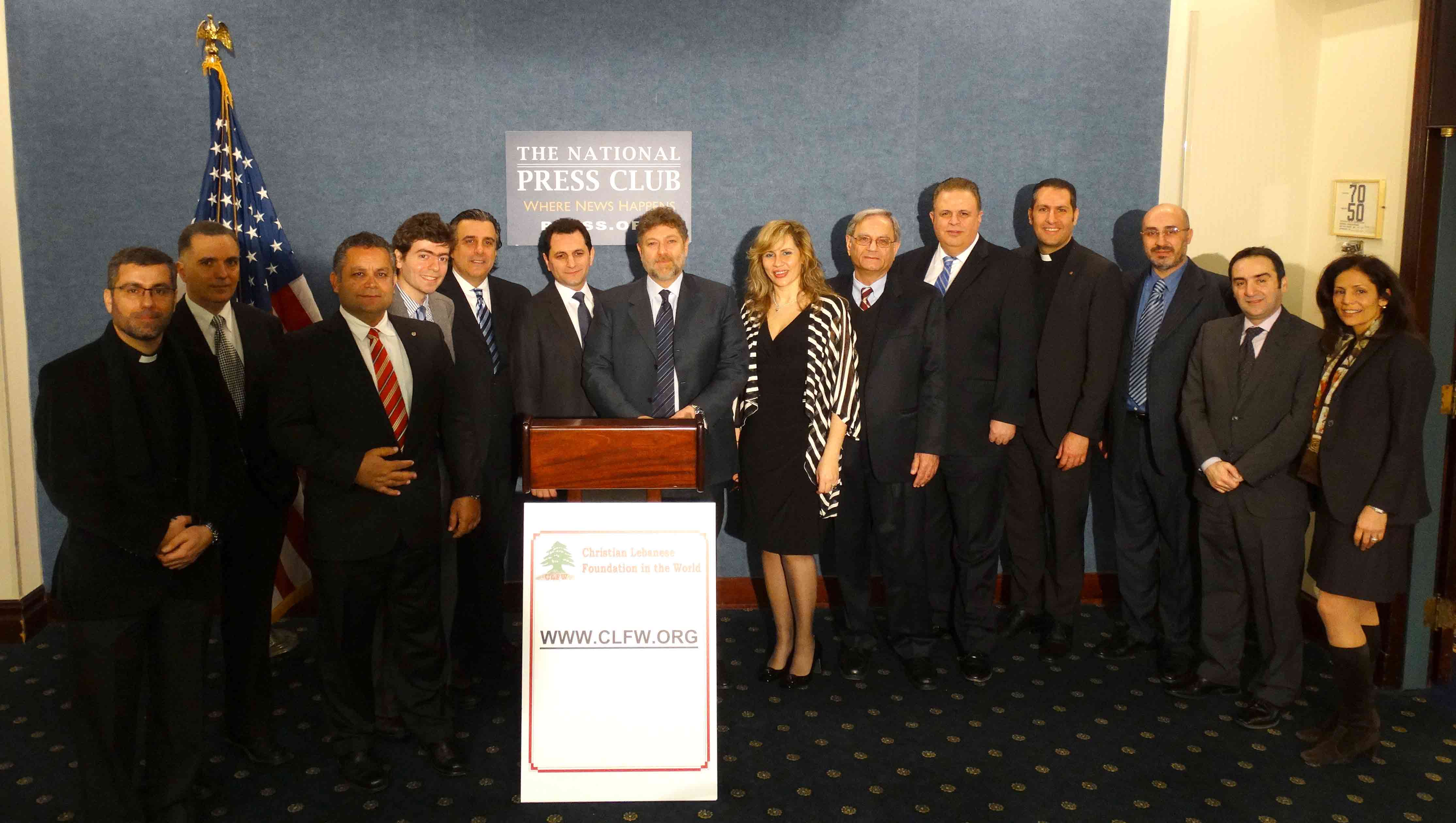 "أطلقت من واشنطن "المؤسسة اللبنانية المسيحية في العالم" - www.clfw.org وتعنى بالحفاظ على القيم الحضارية والتعددية والتنوع الثقافي في لبنان، وتحرص على التوازن الديمغرافي بين مختلف مكونات الوطن وتحث على التسجيل واستعادة الجنسية اللبنانية، والحق في الاقتراع في لبنان."


نعمة افرام: للديموغرافيا وللانتخابات دور في تعزيز الاعتدال في وجه التطرف
الأحد 09 آذار 2014 - 09:52
http://www.lebanonfiles.com/news/682343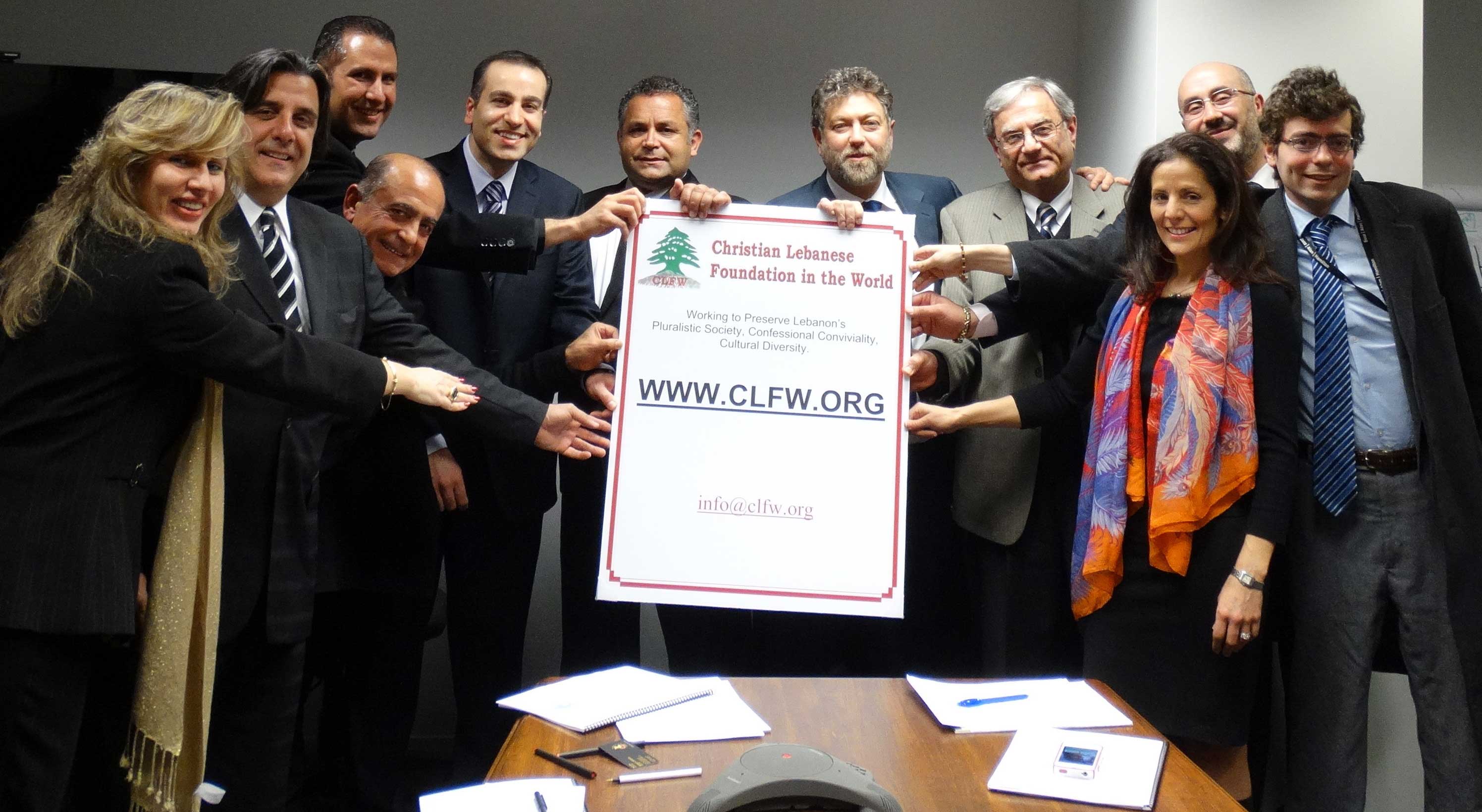 Left to right: Nada Salem Abisamra, Haleem Zihenni, Adib Kassis, Fr. Charles Khachan, Joseph Khalil, Pierre Maroun, Neemat Frem, Ramez Skaff, Joseph Moura, Eunice Mazloom, Gustave Cordahi.
Click HERE to get the pictures taken during the meetings of the General, Religious, and Party Support Committees and at the Press Conference that took place at the National Press Club in Washington, DC on Thursday, March 6, 2014.